Social Studies
Things are progressing quickly with the Model UN Conference. This week students are working on the research phase of the conference by finding information about their assigned countries stance on nuclear weapons. They are required to use EBSCO as a source (see below for login from home computers) and one print source. I have provided a print source that students can use below from the International Panel on Fissile Materials (this is also a great site to find information). They need to have a total of 10 notecards in NoodleTools by the second class of next week along with a finished policy statement. Here is a list of due dates for the upcoming conference:
Week of Nov 17: Research Week
Block 1 – Research Time, EBSCO
Block 2 – Research Time, EBSCO, Print Source, Website
Block 3 – Research Time, EBSCO, Print Source, Website
1. R&R (last one for the quarter)
2. 5 NoodleTools Notecards (1 EBSCO, 1 Print Source at least)
Week of 

Nov 24

: Research and Drafting
Block 1 – Research Time (EBSCO, Print Source, Websites) / Drafting P.S.
Block 2 – Drafting of Policy Statements and Operative Clauses
Block 3 – Practice of P.S. / Conference Starts!
1. Policy Statements and Operative Clauses
2. Total of 10 NoodleTools Notecards
3. They'll need to come with their notecards printed before the conference.
Week of 

Dec 8

: Debates, Reflection, Vacation!
As you can see they will be very busy next week with the research and writing of the policy statements. In support of that I am posting a writing guide for the policy statements along with a couple samples of statements from previous years.
EBSCO Databases- Link: http://goo.gl/HOaEaF  username: ismanila password: makati
English
We are finishing up with the "brain frames" this week and beginning to write the rough draft of the essay on the transformational analysis of their poet's poem. The final draft of the essay will be due on Friday November 28th. Next week will be dedicated to writing the essay and supporting students with one-on-one conferences to look at their writing and give suggestions for improvements. All students will be given a template to help guide their writing using the expository format. Below are two templates. They can download them and type directly into them for the rough draft. For the final draft they will have to take their sentences out of the boxes and format them into paragraphs. The first template is a basic template with guiding statements on what needs to be written in each box. The second is a more scaffolded template that has sentence starters and descriptions of what goes in each blank.
Math
In math we started the performance task for this unit where students will perform all of the transformations that they have learned (translations, reflections, rotations, and dilations). They are going to be using a software program called Geometer's Sketchpad. This program is only available on the computers in the labs here at school. They will have a total of three class periods to work on the performance task, but after that they will need to use tutorial time or after school to finish up. Below I am posting a few videos that guide students on how to use the program. I also have posted below the task explanation/rubric and some examples. Students will need to post a picture (screenshot) of each step in the making of their hubcap design along with a explanation of what transformation they completed. The performance task will be due Friday November 28th.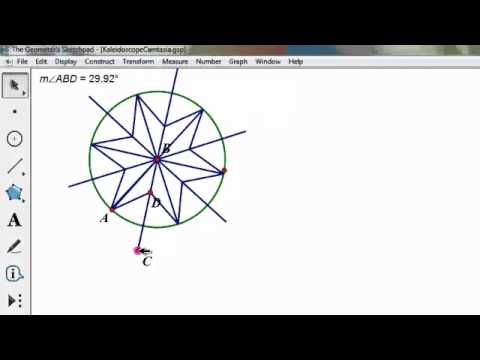 Science
This week in science was a lot of fun! We did many mini labs on phase change and focused on the properties of physical changes of substances. At this point students should have a strong understanding of what a physical change is compared to a chemical change. We have a full lab the last block of this week on the phase change of water. The lab will require the whole period to complete and each student will have to carefully complete their role in the lab. They will then have to use the data from the lab to complete their own individual graph of the results. Below is presentation covering the mini labs and notes from class along with the procedures of the full lab. I have also included a few videos that reinforce the concepts learned this week. Next week we will begin with chemical change.