Science
We are concluding our physical and chemical changes unit this week and next. This week has been a review of all the concepts in both physical and chemical changes, along with a lab on baking cupcakes (which students were able to eat afterward!). The cupcake lab was very similar to one of the tasks in the final performance task for the unit. The final performance task will begin next week as students prepare a breakfast and have to identify all of the physical and chemical changes that take place during the preparations. Below are some videos that explore the science of cooking and describe many of the changes that students will have to identify.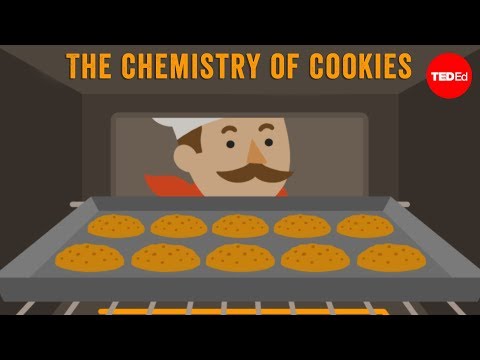 Math
In math, students have been continuing with the geometry unit and are now working with polygons and angles. The main concepts this week have focused on angles inside triangles and angles of two parallel lines with a transversal line. There have been a lot of new vocabulary words introduced and I have posted below the lesson slides from Ms. Chung's classes this week below for students to review.
English
As we begin the new literature unit this week, students have been introduced to several selections of novels they can read for the quarter. They have now selected their books and are in groups base on their selections. As they read their books, students will fill-out discussion sheets that will be used to help facilitate conversations on the reading and hopefully get them to make deeper connections to the reading material. Once they have finished their reading and discussions, students will be writing an essay on their books. Below are the topic choices they will have on writing the essay. Certain books fit certain topics better and we will be helping guide topic selection over the next week. Knowing what they are going to write about will help guide their discussions and give more time to gather evidence from the reading to support their essay. Next week students will have two literature discussion groups that they must prepare for by writing a summary of what they read, finding five quotes that are meaningful, and asking three open-ended questions to discuss.
Social Studies
Students this quarter will be focused on revolutions and in particular, the People Power Revolution that took place in the Philippines. This week students were introduced to the "Stages of Revolution" by Crane Brinton. Below is a presentation and video that reviews the four stages. Next week on Monday or Tuesday (depending on block), students have a poster due that uses an analogy to compare the stages of revolution to something they are familiar. Many students choose to use sports as their analogy. They might choose soccer/football and compare a game to the four stages of revolution. As a reminder, all social studies classes have a read and respond assignment due Friday Jan. 9 by 9pm.
Please refer to this presentation while making your analogy poster.
Watch this video by Mr. Jhay to help make connections to the stages of revolution with the Hunger Games movies.